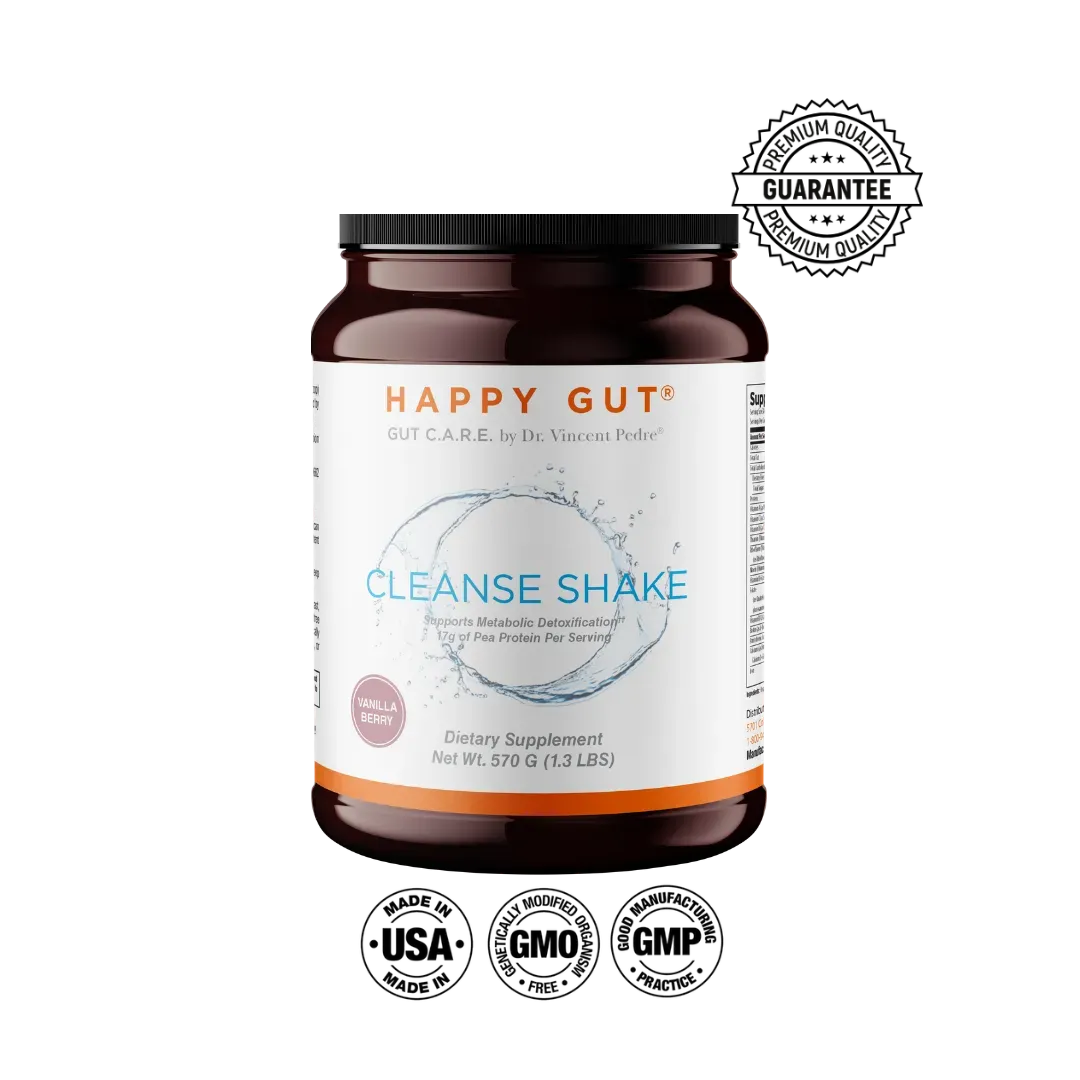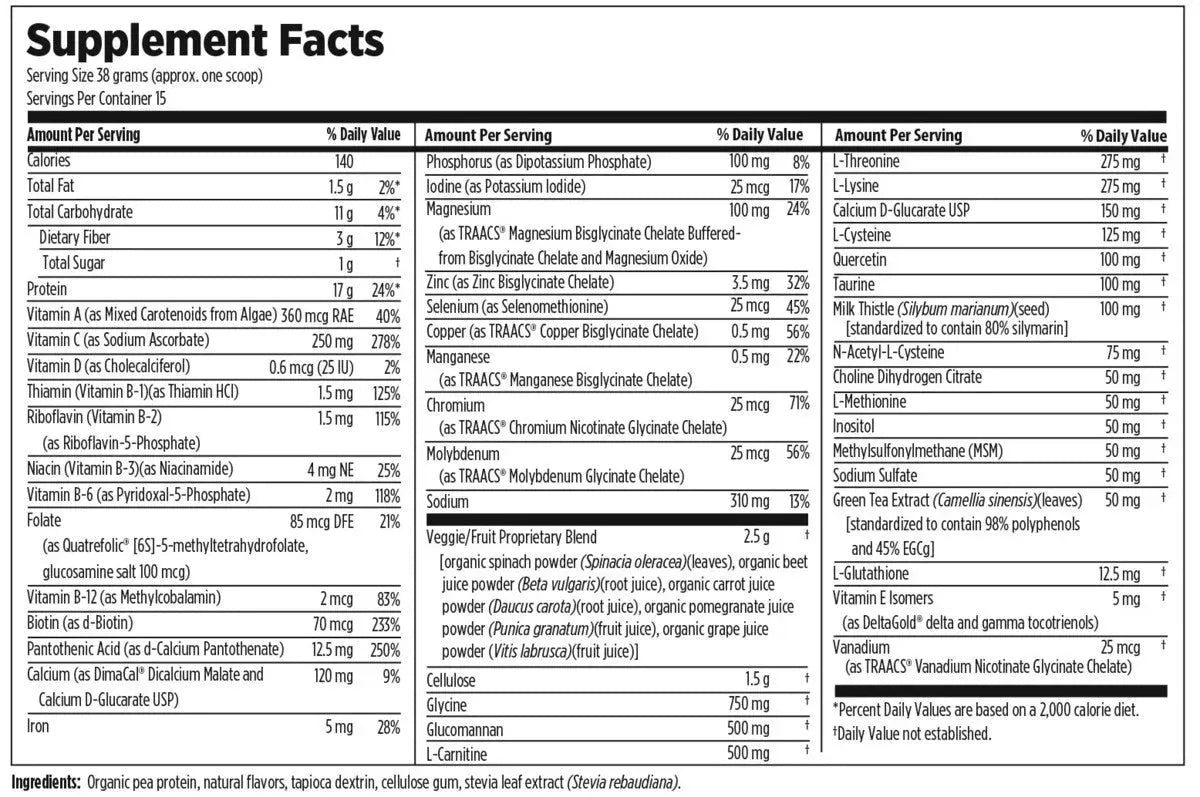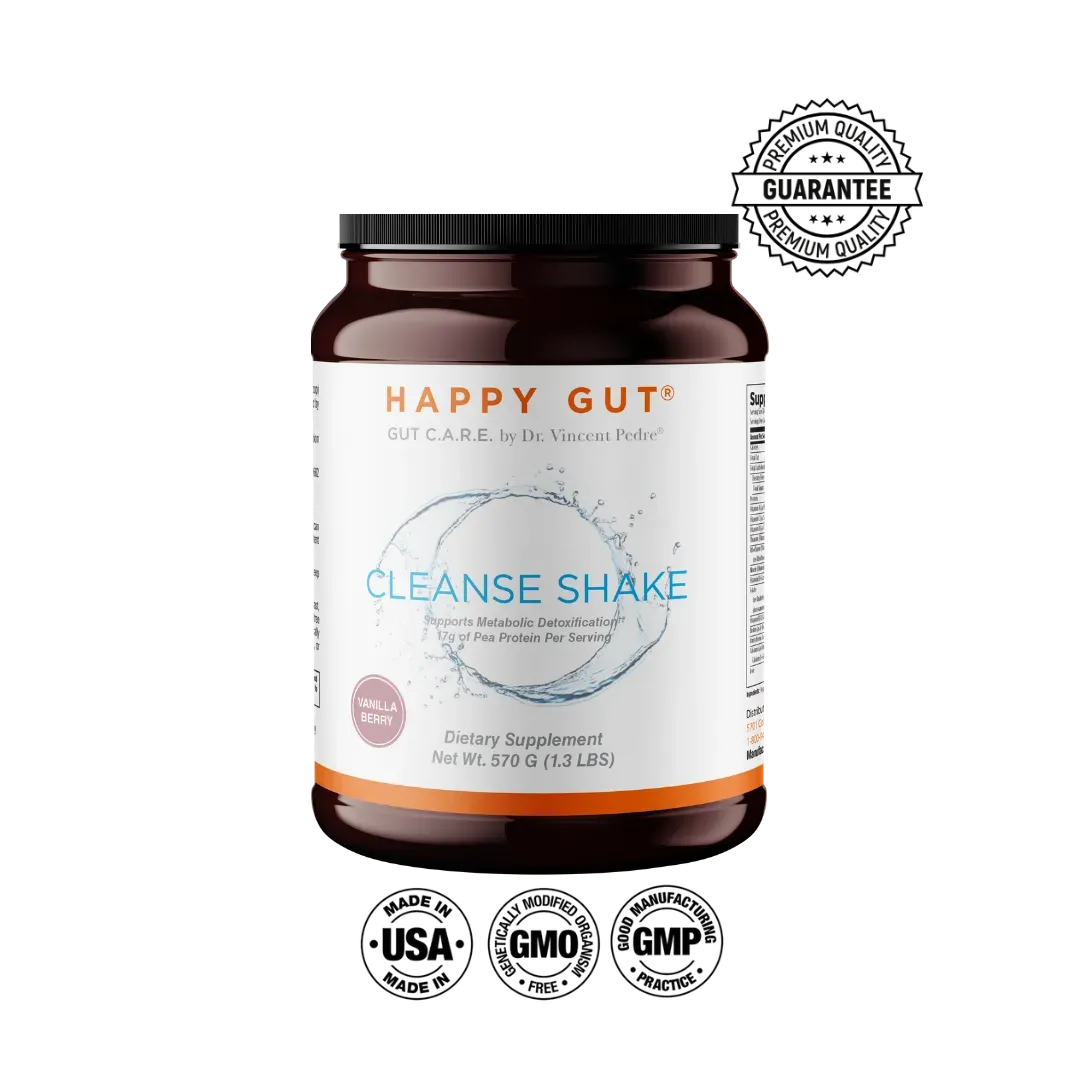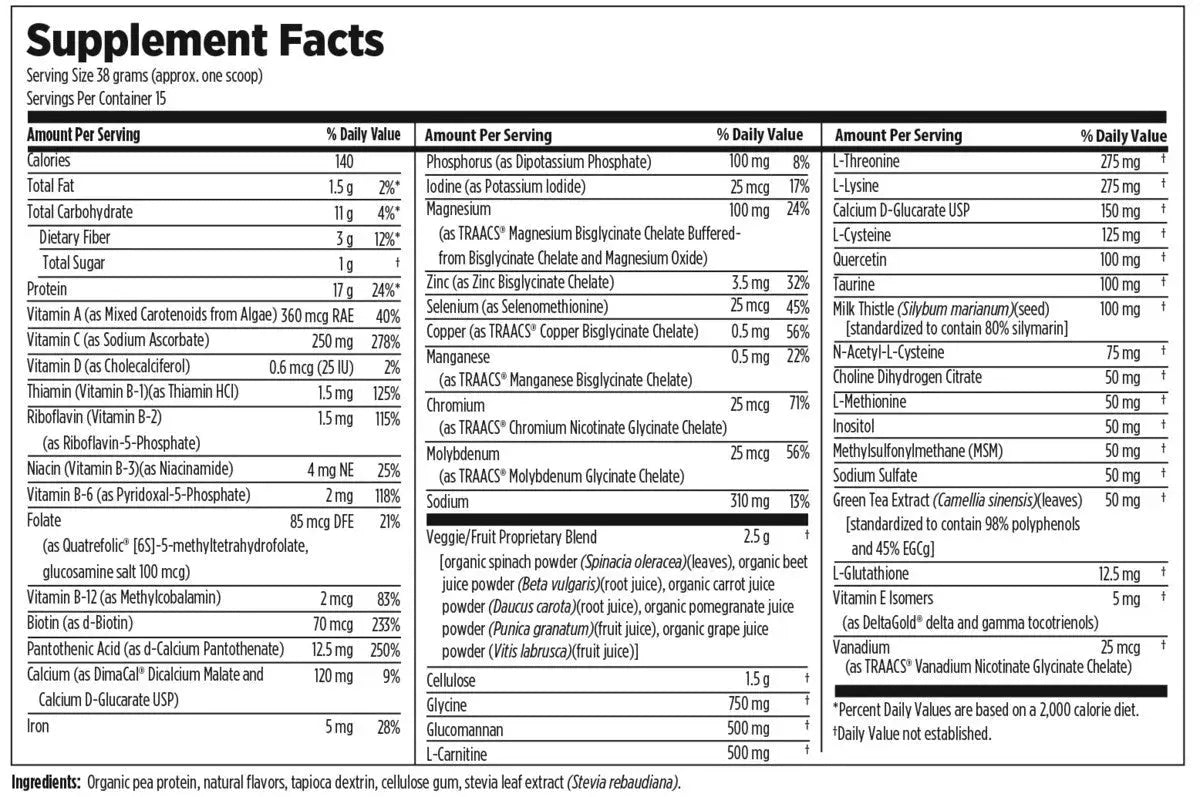 Supplement Facts
Regular price
$ 98.00 USD
Regular price
Sale price
$ 98.00 USD
Unit price
per
Sale
Sold out

CLEANSE SHAKE is essentially a complete detox spa in a single powder. It contains a comprehensive combination of nutrients, antioxidants, herbs, fiber, and organic fruit and vegetable extracts that aid the body's defenses against pollutants and other harmful substances, including medications, excess hormones, and the everyday waste products of normal, healthy metabolism.
Ingredient Facts

Ingredients: Organic Pea Protein, Natural Flavors, Tapioca Dextrin, Cellulose Gum, Stevia Leaf, Calcium D-Glucarate, Glutathione & NAC, Molybdenum, Inositol, Milk Thistle*, & Choline
Formulated Without

 H A P P Y  G U T® ACTIVATE PLUS is formulated WITHOUT wheat, gluten, yeast, soy, animal or dairy products, fish, shellfish, peanuts, tree nuts, egg, ingredients derived from genetically modified organisms (GMOs), artificial colors, or artificial sweeteners.
How to use

Take 1 scoop of CLEANSE SHAKE daily in your favorite smoothie combination with 1 cup of dairy-free milk.
Medical Disclaimer

† These statements have not been evaluated by the Food and Drug Administration. This product is not intended to diagnose, treat, cure or prevent any disease. Use only as directed. Consult your healthcare provider before using supplements or providing supplements to children under the age of 18. The information provided herein is intended for your general knowledge only and is not intended to be, nor is it, medical advice or a substitute for medical advice. If you have or suspect you have a specific medical condition or disease, please consult your healthcare provider.
View full details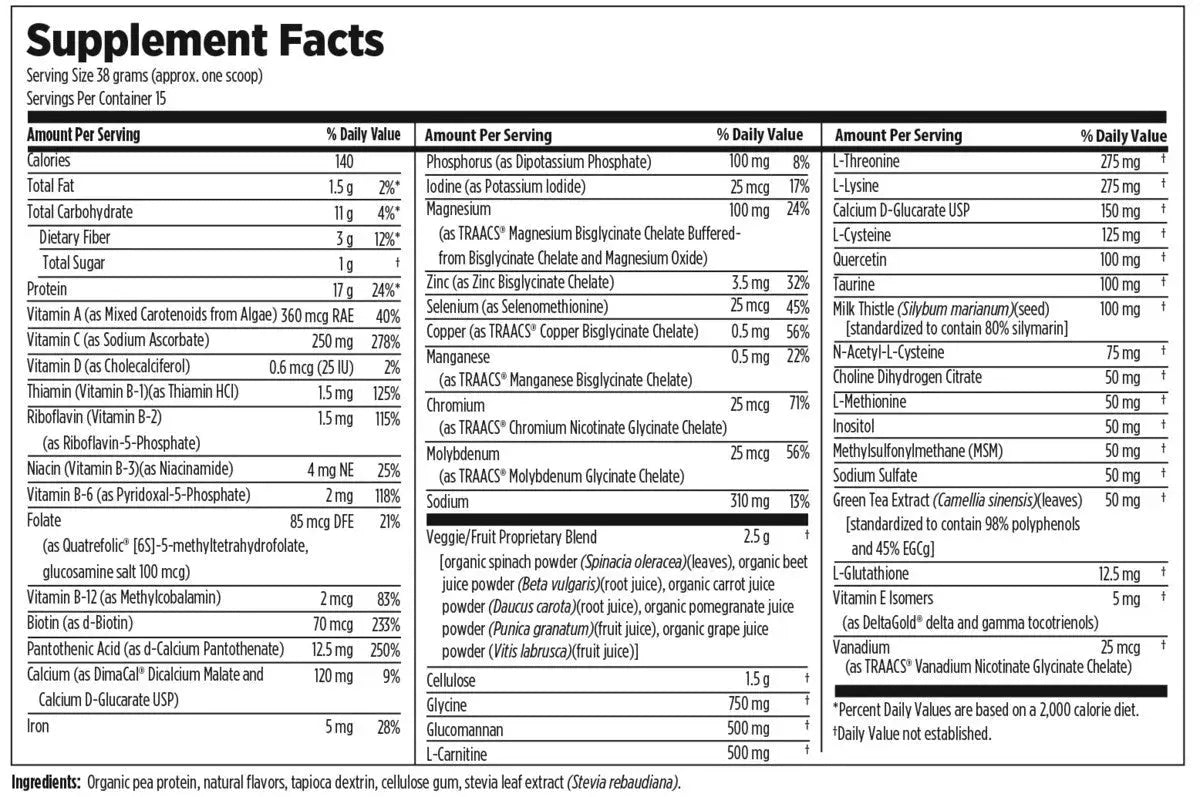 Cleanse Shake rocks!
I absolutely love the cleanse shake. Tastes great and love what it does for me.
Daily shake
This is a good plant based protein that does not leave an after taste. The recipes for the smoothies/ingredients make it very tolerable.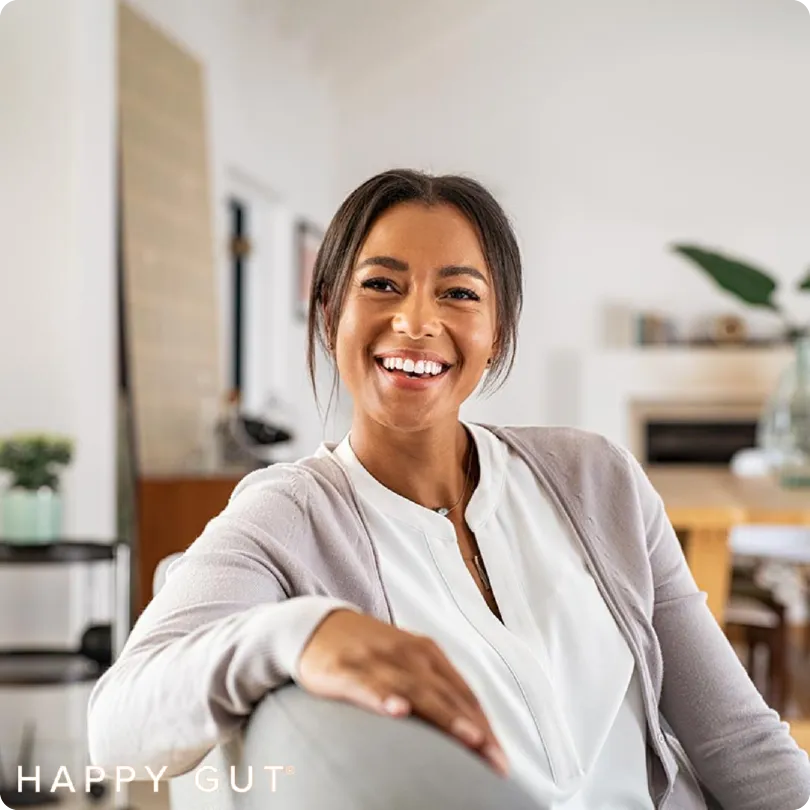 Low Energy? Trouble Losing Weight? Leaky Gut Syndrome?
Low energy, Trouble losing weight, and Leaky Gut Syndrome are all connected to poor gut health.
Since getting the right combination of nutrients for Phase I & II liver detoxification is essential for energy, hormone balance, and healthy weight maintenance, a daily CLEANSE SHAKE can support:
energy — with 500 mg of L-carnitine to promote fat burning for an energetic recharge
hormone balance — with 150 mg of Calcium D-Glucarate to prevent estrogen dominance
detoxification — with 2.5 gm of alkalizing high ORAC organic fruit and vegetable powders to counter the aging effects of oxidative damage
Ingredients curated for results
Glutathione & NAC

As the body's "master antioxidant," glutathione is a key component of the detoxification system, acting as an antioxidant as well as a water-soluble "anchor" to remove toxins from the body. The cycling of glutathione between its oxidized and reduced forms, via the enzyme glutathione reductase, requires riboflavin, niacin, and vitamins C and E, all of which are present in Cleanse Shake. N-acetyl-cysteine (NAC) is also a precursor to glutathione.

Molybdenum

A required cofactor that assists the body's ability to metabolize environmental contaminants, such as sulfur dioxide in polluted urban areas, and compounds in several commonly consumed foods, such as caffeine and the sulfites used for color retention and food preservation in wine, dried fruit, and vinegars.

Inositol, Milk Thistle*, & Choline

Cleanse Shake contains ingredients designed to stimulate the production of bile and the proper consistency of bile (i.e., cholagogues), so that harmful metabolites can exit the liver smoothly and proceed through the intestines in order to be released with each bowel movement. *standardized to contain 80% silymarin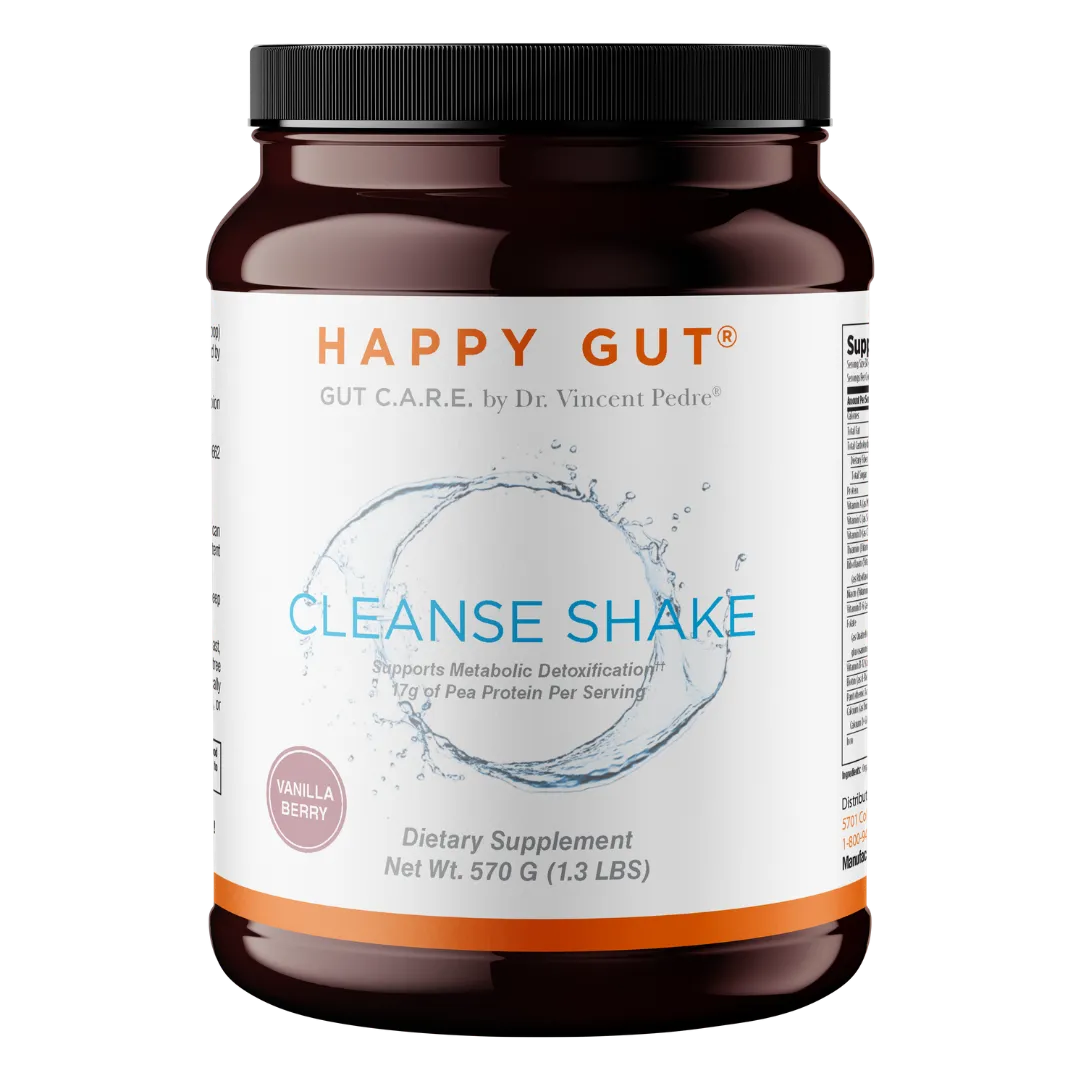 Get rid of gut-related issues once and for all
It can be frustrating while on the journey of healing your gut. Spending your time, energy & money on products that can't provide what they originally promised can be defeating. That's why we use quality ingredients backed with science to help knock out those unwanted symptoms. Get back to feeling better- if you want to learn more, check out our blog.
LEARN MORE
Dr. Pedre on Good Morning America
"Your gut is the seat of all health…if you heal your gut, you heal your body". Watch Dr. Pedre's appearance on Good Morning America to learn more about his gut & digestive health research breakthrough.
Still not sure if this product is for you?
Take our FREE QUIZ for personalized recommendations based on your symptoms and goals, with science-backed products created by Dr. Pedre.
FAQs
What is the best time of the day to take this?

It's best to take it on an empty stomach (most prefer at breakfast) as a stand-alone meal, since the CLEANSE SHAKE is designed to curb your appetite and make you feel full, while reducing food cravings.
How do I take CLEANSE SHAKE?

Take 1 scoop of CLEANSE SHAKE daily in your favorite smoothie combination with 1 cup of dairy-free milk.
How often do I need to take this?

Start with once daily as a meal replacement; you can increase to twice daily for more rapid weight loss and intensive gut detoxing, if desired.
What's the difference between this and Nourish?

CLEANSE SHAKE is designed to gently support detoxification while addressing chronic issues like leaky gut and inflammation, whereas NOURISH is a daily meal replacement protein powder designed to support weight maintenance and everyday gut health.
Will my symptoms get worse before getting better?

The CLEANSE SHAKE is designed to support gentle detoxification, which depending on how bogged down your system is, can bring up detox symptoms like headaches, achiness, and fatigue.  These detox symptoms usually resolve within the first 4-7 days of consistently taking CLEANSE SHAKE daily. If the detox symptoms are too intense, we recommend reducing the dosage to ¼ - ½ scoop daily and slowing working your way back up to the recommended daily dose.
What signs should I look for to know it's beginning to work?

If you're like most of our clients, by the end of the first week (or less), you will feel a burst of energy, as your detox engines are working at full throttle and your cellular energy factories (the mitochondria) are working more efficiently than ever. Most experience the full effects within 2-4 weeks of consistent daily usage.
Get 10% OFF your next order when you sign up for our newsletter!
Be the first to know about all things gut health!