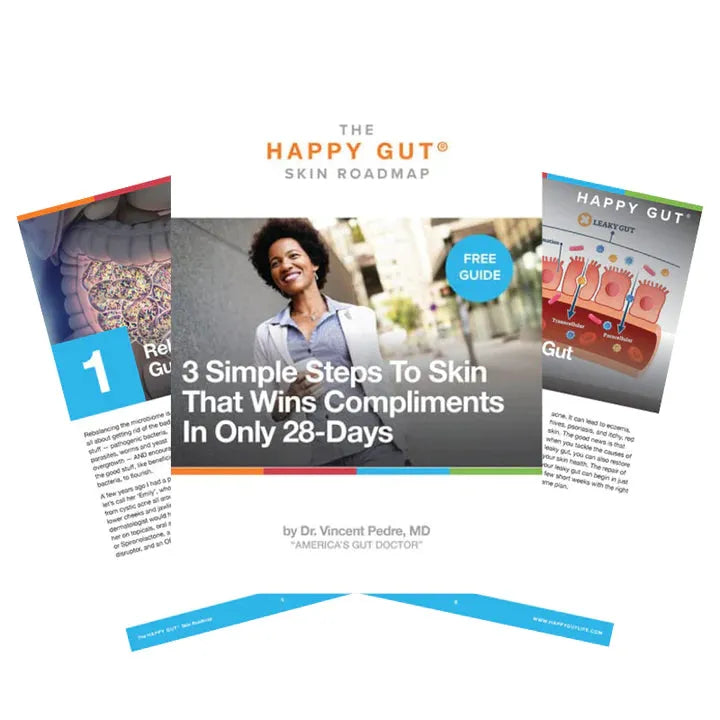 3 Steps To Clearer, Healthier, Acne-Free Skin In Only 28-Days
If you've been:
✔️ Struggling with skin issues that just won't go away, like unsightly adult acne
✔️ Wondering if there is a natural solution to skin problems, like eczema, hives, and itchy skin
✔️ Worried about having to take medications (like antibiotics) for the rest of your life to guarantee clear, blotch-free skin
✔️ Told you just have to live with it and apply topical remedies to keep it "under control"
Then, it's time to say goodbye to expensive face creams, topical remedies, and prescription medications by focusing on the One True Underlying Cause of skin issues, like acne. Your Gut.
Because beauty is not just skin deep. It's gut deep.
That's why we heal the outer expression — your skin, Of your inner world — your gut, From the inside out.
✔️ Stop wasting valuable time and money on expensive face creams, facial peels, and prescription meds that are only bandaids to the real problem.
✔️ Eliminate all the guesswork and uncover the root causes of your skin problems so that you can be free of the beauty money pit.
✔️ Achieve clearer, healthier acne-free skin by using the 3 Proven Doctor-Created Steps to healing your skin from the inside out.
✔️ Make use of the HAPPY GUT® Vibrant Skin Guide so you can gain the complexion you once thought was just a pipedream!
Clearer skin is only 28 days away…What are you waiting for?
Enter Your Name & Email Below To Get Your FREE Happy Gut® Vibrant Skin Guide Now!